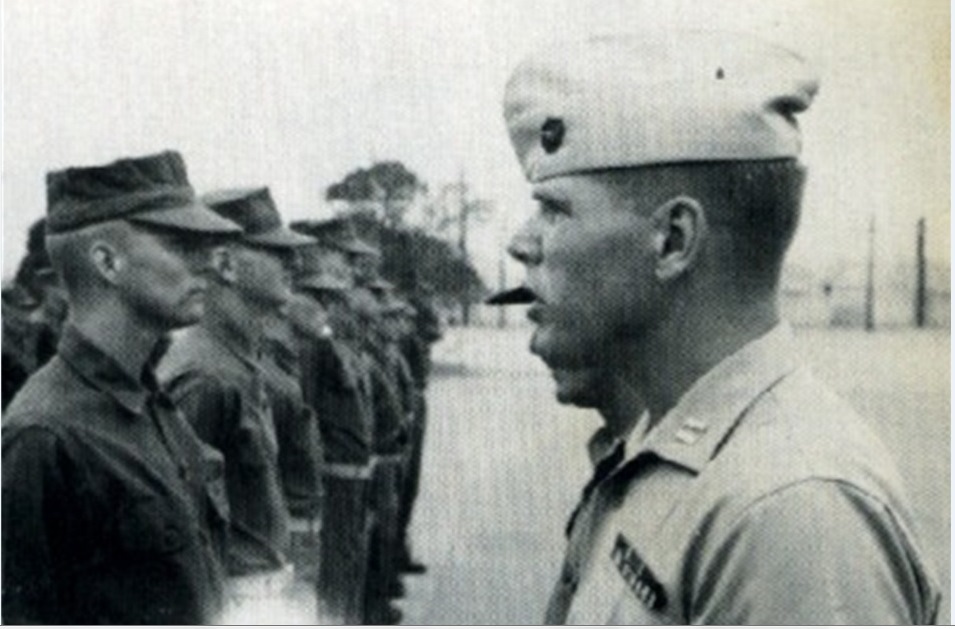 We are on top of the 40th anniversary of the fall of Saigon.  A civilian (non-obligor reservist actually…) for almost five years when that went down, I still had a dim and very distant connection to that event.
At Marine Corps recruit training in 1968, my initial Series Officer (in charge of four platoons of 75 recruits) was a "recruiting poster" Marine Captain named James Kean.  Definitely over-ranked for the position, the Corps was keeping him there pending more important assignments.   He was bright and highly respected by the Drill Instructors.
Even when he was reassigned prior to our Series graduating, I overheard D.I.'s commenting that with luck, he might make Commandant some day.  I spent many years wondering what became of him.
Then one day I saw a documentary on the fall of Saigon.  Turns out that as a Major, Kean was in charge of the Marines at the Embassy.  His account of what went down made me very angry.
There is a website of the Fall of Saigon organization where the best account sits.  Unfortunately (and quite understandably) their site has exceeded its limits for this month. So I will hit just a couple of the highlights.
In the weeks leading up to the evacuation, the U.S. Ambassador told Kean that he was an "alarmist" and hotly rejected his request to cut down a large apple tree that would block choppers.  Much later it would be done.
When Kean and his exhausted Marines ultimately landed on a carrier… an order had been given that they were to be disarmed and all of their weapons thrown overboard.  Personal or military property… it did not matter.  This was also done to South Vietnamese military personnel coming aboard… but Kean's Marines naturally felt insulted and Ill used by the United States Government.
Lt. Colonel Kean retired in 1981 after 22 years of service.  He was a key figure in the Fall of Saigon organization.
An outline of his record is in the link below.  I contributed the first photo, showing him at my recruit platoon's (3017) initial inspection in June of 1968.  (Photo from my "yearbook…")
.
https://marines.togetherweserved.com/usmc/servlet/tws.webapp.WebApp?cmd=ShadowBoxProfile&type=Person&ID=178305
.
The link below covers a lot of ground in Colonel Kean's own words.  You will have to skip down to get to the fall of Saigon information.
http://lde421.blogspot.com/2013/03/putting-out-fire-jim-keans-vietnam.html
Lt. Colonel James Kean USMC (Ret) died in May of 2008.
http://www.marinechat.com/forums/showthread.php?t=17886
-Yankee Papa-