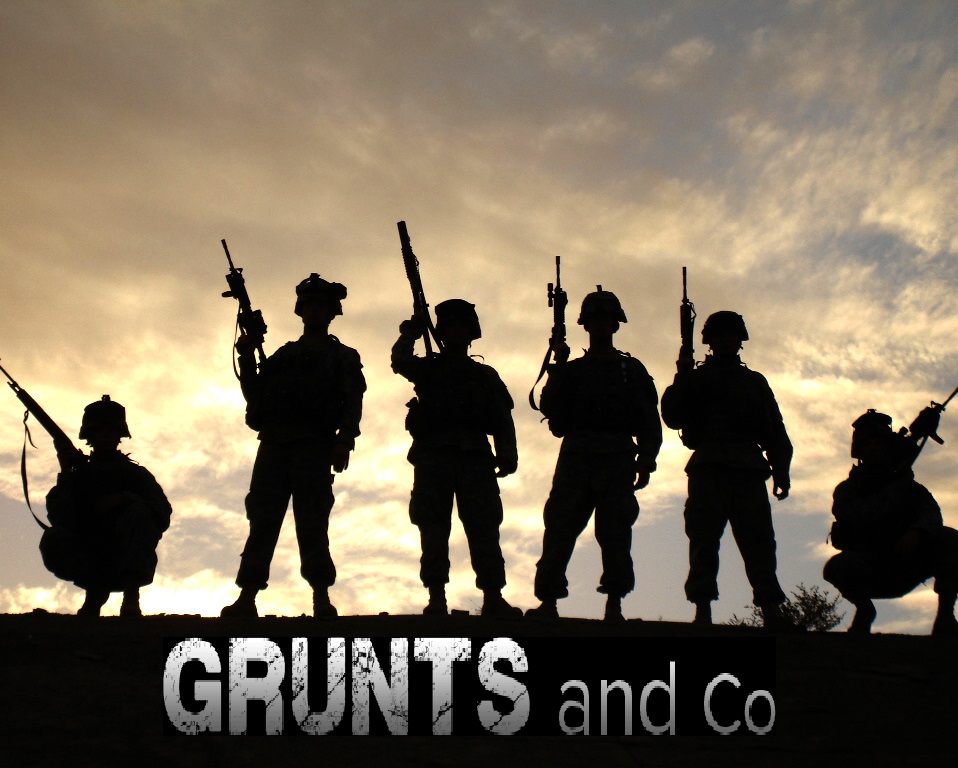 Hello!
Grunts & Co is about the Infantry, those subjects of interest to infantrymen and those that have an interest in either.   Grunts & Co is about commemorating and celebrating "Grunts" and company.  It's also about those serious issues that impact them and our great country.  We welcome everyone. 
I believe a hole exists in regards to what the Infantry has brought, brings and will bring to the fight as well as those that are in his close company in the fight.  Infantrymen despite the hard veneer have a soft spot and grudging respect for medics, combat engineers, K9 and the multitude of others that often pull our fat out of the fire including but not limited to tankers, cannon cockers and aviators of every flavor.   Grunts & Co is going to try and plug it. 
Contrary to popular belief grunts do some serious thinking characterized by blunt honesty.  We are allergic to PC.  This is not a political site but we'll discuss foreign policy and political decisions because when deployed we are America's "Diplomats of last resort" and live the policy decisions made at home. 
So welcome!  Look around.  Take off your brain bucket, drop your body armor and cop a squat.  Read an article (yes, grunts can read, we can write to!), share your experience, perspective, thoughts or ask a question.  We'll all walk away a bit better prepared for that next firefight (at least mentally).
Tags:
first post
,
gruntsandco
,
welcome