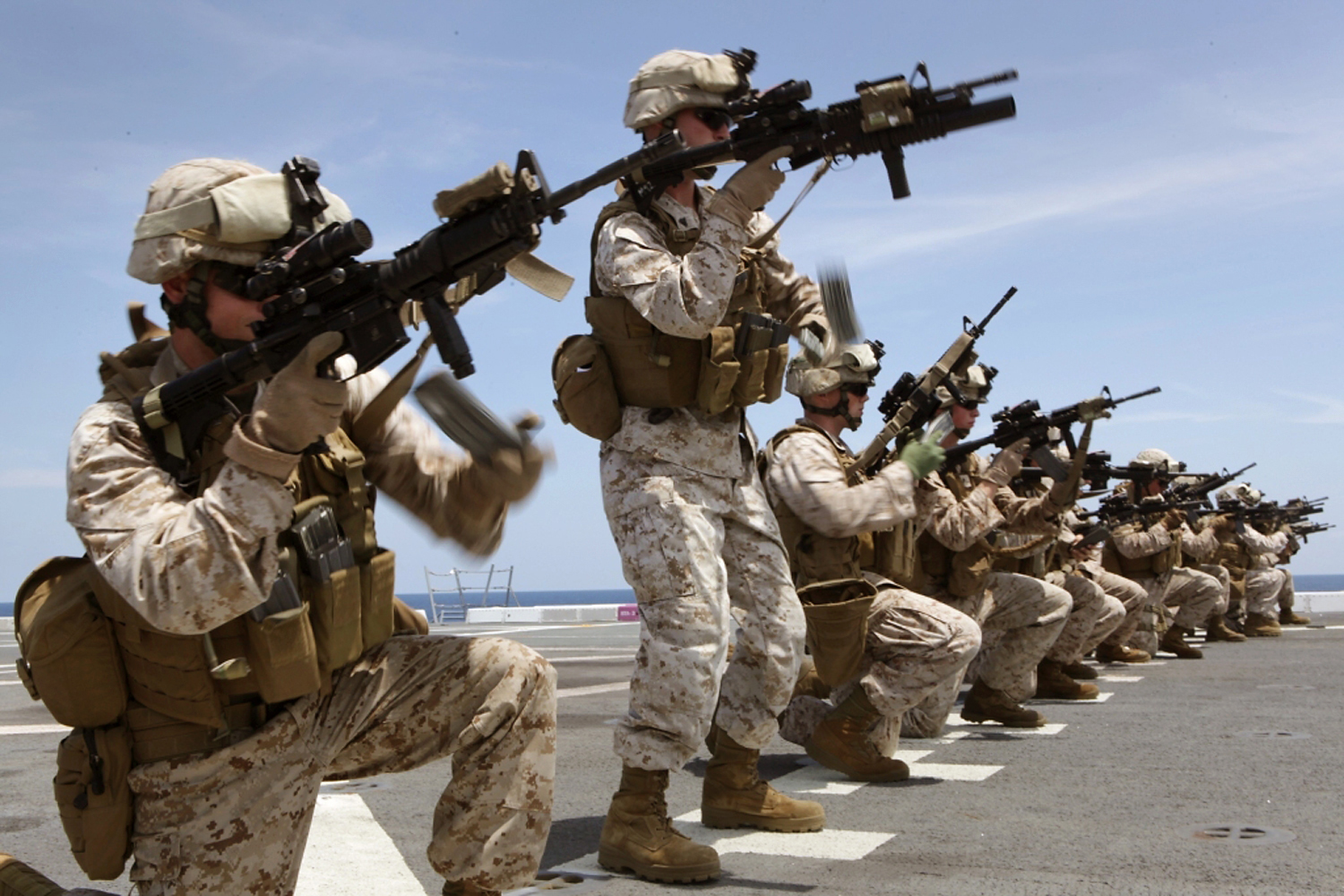 13th MEU Marines doing speed reloads aboard the USS Green Bay March 25. USMC photo by Cpl. Christopher O'Quin
Came across a story discussing the stationing of a unique 500 man Marine unit in the Mediterranean.  The unit has six V-22 Ospreys organized around a reinforced rifle company.  That gives the unit a pretty long reach and the capability to put Infantry on the ground.  This would have been especially useful in Benghazi but it's doubtful it would have been used considering we didn't even deploy the CIF in response to those events.
Of even greater interest to me was the slide presentation included in the story given by LTG R.T. Tryon commander USMC Forces Command at the Expeditionary Warfare Conference in October.
Marine Corps operational update, 2013
It's a short show that demonstrates a return to the Corps Expeditionary role.  I found the slides showing global deployments and the one depicting amphibious platforms especially informative and interesting.   I've always been a proponent for the Corps amphibious capability.  Just like our airborne capability we don't see the large use we demonstrated in WWII but that doesn't mean the capability is any less important.  The return of the Marines to their expeditionary role and the reconstituting of the Army's Global Reaction Force will have significant impact on the focus of training and the fielding of equipment/vehicles.  These initiatives are wise.  We won't be fighting insurgents forever.  Forcing the enemy to defend against capabilities creates opportunities and more often than not as Ernie Pyle said about the Infantry, "in the end, they are the guys that wars can't be won without."
So what's old is new again!