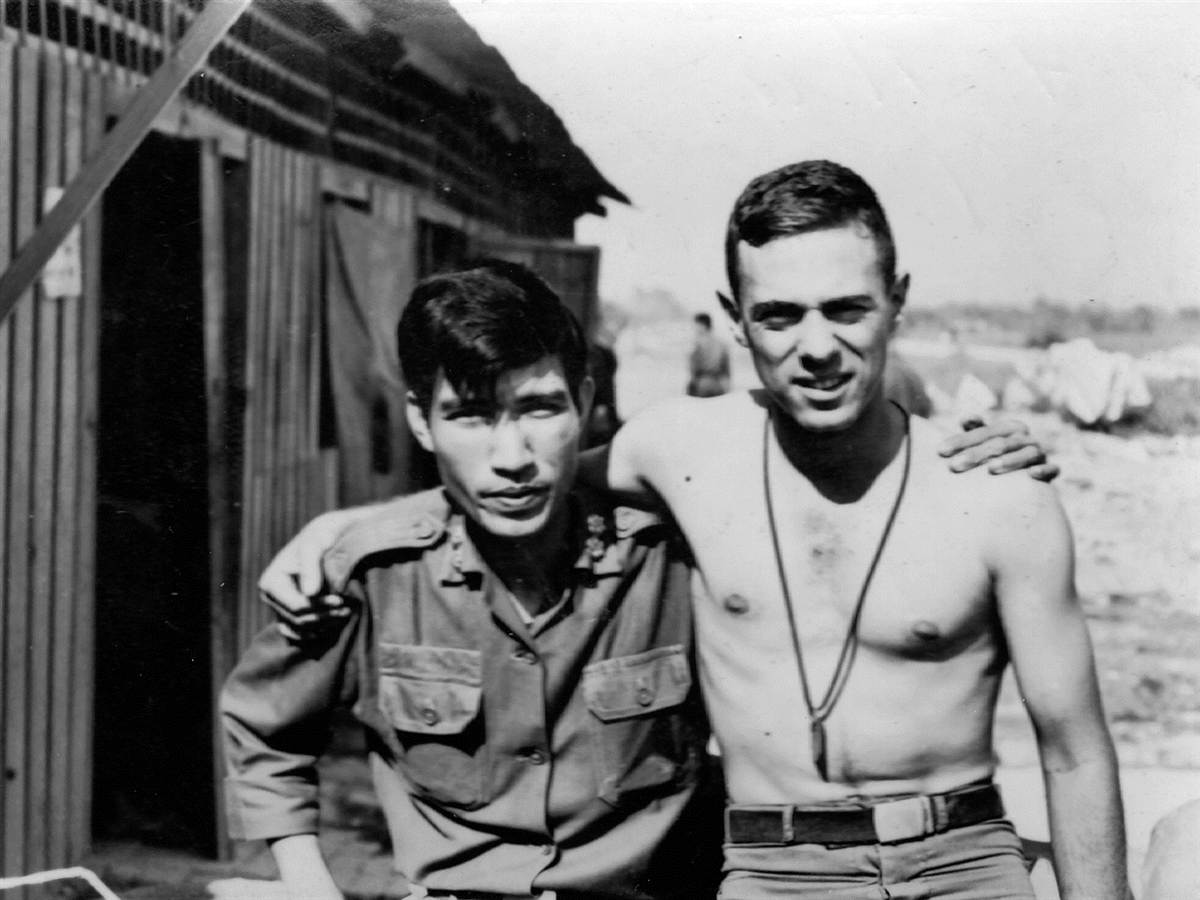 I love hearing tales of combat experiences.  Those that I enjoy the most are those of courage, valor and selflessness.  I think they speak to the core of what being an infantryman is about.  The challenge, the struggle, the victory…
These words have often reminded me of those groups of individuals I have on occasion had the chance to be around and listen to as they exchanged anecdotes.
"All warriors are in awe of all other warriors, not of what they have done themselves."
Those are the words of COL Jack Jacobs.
His citation reads:
"For conspicuous gallantry and intrepidity in action at the risk of his life above and beyond the call of duty. Capt. Jacobs (then a lieutenant) distinguished himself on 9 March, 1968, while serving as Assistant Battalion Advisor, 2nd Battalion, 16th Infantry, 9th Infantry Division, Army of the Republic of Vietnam, during operations in Kien Phong Province. His unit came under heavy enemy attack. Jacobs called for and directed air attacks against the enemy. He was wounded by mortar fragments and he continued to direct the air fire while bleeding profusely from head wounds. He assumed complete control of the unit and he reorganized it for its defense and attack. He made numerous trips through the rice paddies evacuating the wounded. His gallant actions and extraordinary heroism saved the lives of one U.S. advisor and thirteen allied soldiers. Captain Jacobs by his conspicuous gallantry and intrepidity in action in the highest traditions of the military service, has reflected great credit upon himself, his unit and the United States Army."
He was awarded the Medal of Honor.  The picture above is of Lieutenant Thieu, a battalion operations officer, and Jack Jacobs before they left on the operation where they were ambushed in early 1968. Jacobs, suffering from a head wound, pulled Thieu from the battlefield.  Thieu died of his wounds.
I was and remain stunned by COL Jacobs humility but his words are absolutely true and am reminded of them often as I listen to many recount stories they've heard or acts they have seen.  I've often retold the story of a SGT in 3-5 Cav who during the assault into Iraq was in a Bradley when it drove over a mine.  The Bradley stopped and the ramp dropped as smoke billowed out.  The sole sergeant emerged with a TOW round cradled in his arms whose engine was sputtering putting out smoke.  He kneeled, gently rolled the smoking TOW round to the ground, turned around and climbed back in the Bradley which ramped up and drove off back into the fight…
So what about you?  What acts witnessed or stories you've heard  have inspired you…